Onward. Upward. Together
We've navigated many unknowns as a result of the past two years. The global pandemic and social injustice movement highlighted the need to better understand one another. We've overcome so much thanks to the difference makers–the people who go above and beyond. Compass Group is defined by people wanting to make a difference, wanting to be the difference, and inspiring others to do the same. For more than two decades, Diversity and Inclusion has been at the core of how our company operates. We understand that this is a journey, an evolution, and we stand committed to moving onward and upward toward a future where all feel they belong and are included.
Faces of Success 2021/2022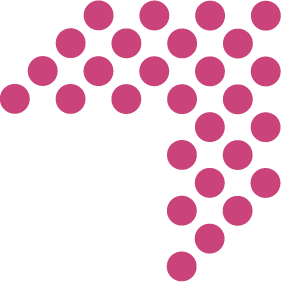 From our CEO

Dear Compass Clients and Associates,
As we move forward, we are carrying the lessons from two very challenging years. The global pandemic and social unrest we experienced shed light on issues that deeply affect us all. As one of the largest employers in the country, we recognize that we can play an important role in making a difference for our Associates, clients, and the communities we serve and the 2021/2022 D&I Report will guide us in making many of those changes.
The 2021/2022 D&I Report is a great reminder of our individual and collective impact, and that through open, honest conversations, we can continue to build a culture where every person feels they belong. Whilst our goal is simple – to be an employer where every Associate feels supported and included – it takes purpose and intention to achieve it.
This report details the work we've done. But it is much more than that. It is a blueprint for the work that lies ahead and the work we are committed to doing. Some of the highlights include:
The release of our first-ever D&I survey. With the results, we are committed to acting on the feedback from our Associates in the best way possible.
Hundreds of our Associates who are connected to our Empowerment Resource Groups (ERGs) came together for the first-ever "Be the Difference Conference," a virtual event focused on empowering Associates to lead with diversity and inclusion in mind.
The launch of the Accelerator Program focused on growing our network of Supplier Diversity Partners and accelerating the growth of women and minority-owned businesses.
Ensuring every team in the business continues to focus on diverse hires in all positions, from our frontline associates to our senior executives.
Implementation of Unconscious Bias training for all managers.
We know diversity and inclusion is an ongoing journey. At Compass we are committed to doing the work that is needed, not only to strengthen our company, but to strengthen and make a lasting impact on the communities we serve.
Thank you for joining me on this journey.
Gary Green
CEO, Compass Group North America
D&I Mission & Vision
THE FOLLOWING VISION AND MISSION STATEMENTS WORK AS THE FOUNDATIONS FOR WHICH DIVERSITY AND INCLUSION OPERATES WITHIN COMPASS GROUP.
Vision / Empowering our people to be the difference
Our D&I vision at Compass Group, is to create a culture where all associates feel appreciated and in turn ignite change to create a better tomorrow for all associates, customers, clients and beyond.
Mission / Harnessing the power of diversity by showcasing the power of inclusion
Our D&I Mission at Compass Group is to demonstrate that true innovation and collaboration occurs when we build a culture that values unique talents, backgrounds and experiences.
How We Embrace Diversity + Inclusion
–
The way we express diversity and inclusion.
–
The way we cultivate inclusive environments.
–
The way we leverage inclusion for broader impact.
A Commitment to Betterment
A commitment to betterment. In 2020, we launched the first-ever, company-wide D&I Survey to include our associates in our D&I journey. The goal was to identify key business opportunities and priorities that will help strengthen our culture of diversity and inclusion for all.
We received close to 30,000 responses from across our business. Based on the results, D&I action plans were developed focusing on the following key areas:
Providing professional development opportunities for all associates
Promoting and hiring of diverse associates
Strengthening a culture that celebrates differences and empowers associates to be themselves
Creating greater transparency and connectivity between Managers and Frontline Associates
Company Overview
Serving premier healthcare systems, respected educational institutions, world-renowned cultural centers, popular sporting and entertainment venues, and Fortune 500 organizations the world over, Compass Group always finds a way to deliver excellence in nearly any vertical. Whether it's serving school meals students love, high-end concessions in stadiums, or innovative, nutritionally balanced meals for seniors, Compass is an industry leader. Ranked No. 1 by industry peers on Fortune's 2021 list of World's Most Admired Companies, Compass has also earned a spot on Forbes' list of the Best Employers for Diversity, Best Employers for New Grads and Best Employers for Women in 2021. Compass Group is among the Top 50 Companies Changing the World according to Fortune.
We have grown to serve the most respected and successful corporations in the world, many of them listed on the Fortune 500®. Our companies offer flexibility, professionalism, exceptional cuisine, and superior support services.
As recognized leaders in foodservice management and hospitality within the academic community, we aim to help students make the connection that their diet can affect how they feel, look, and perform. Our tailored dining service operations exceed expectations and satisfy each customer's unique needs.
We are at the forefront of healthcare and senior living dining, serving more than 2,000 hospitals, senior living communities, and integrated healthcare systems in 48 states.
Our industry-defining service delivers creative food done right. We serve groups large and small, and strive for excellence from preparation to presentation. Our services extend to convention facilities, concert and performance venues, racetracks, stadiums and arenas for all major sports leagues, and legendary events.
Between the corporate and franchise network, Canteen operates more than 200 locations across the country. While Canteen has been an industry leader in vending for over 80 years, it has also grown into new lines of business, including Avenue C micro markets and office coffee service.
Even in the most remote locations – from coastal logging camps in B.C. to summer Cadet camps in the Yukon – ESS Support Services is there leading the market. No matter how extreme the environment may be, ESS Alaska and ESS Gulf support every aspect of daily community life for our clients' resident workers: 365 days a year, 24 hours a day.
We excel at providing unforgettable dining experiences that are unique to each of our partner museums and performing arts centers. Each of our menus is crafted to best complement the world-class venues to make each visit a memorable occasion.
Foodbuy LLC supports Compass Group's culinary needs, as well as catering to foodservice, health, and wellness trends, all while fulfilling operating patterns and customer requirements.
Thompson Hospitality Corporation, one of the largest minority-owned contract foodservice companies in the US, has been a strategic partner with Compass Group North America since 1997. In 2010, Thompson Hospitality was awarded the coveted 'Company of the Year' by Black Enterprise magazine.
STATEMENT OF ANTI-DISCRIMINATION, HARASSMENT, RETALIATION, AND BULLYING
Compass Group is committed to providing a work environment for all associates that is free from discrimination and harassment based on gender, sexual orientation, race, religion, color, disability, age, pregnancy, childbirth or any related condition, national origin, veteran status, genetic information or any other unlawful factor. We believe an inclusive and welcoming work environment helps to attract and retain the best talent to better serve our clients and guests across all 50 states where we do business. To that end we support public policies and legislation that support nondiscrimination.
EQUAL OPPORTUNITY STATEMENT
Compass Group is an equal opportunity employer. At Compass, we are committed to treating all Applicants and Associates fairly based on their abilities, achievements, and experience without regard to race, national origin, sex, age, disability, veteran status, sexual orientation, gender identity, or any other classification protected by law.